I wrote before Christmas about how I am conflicted between going the cool design route or the route that we ended up taking, which is focusing on Christ.
We've gotten a good amount of compliments with the photos from this year's card. I guess it helps when you have a cute subject!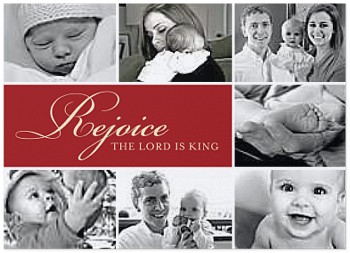 Rejoice Lord King Religious Christmas 5x7 folded card
Shutterfly kindly is offering a $25 gift card in exchange for this blog post.